::::Media
[Audio]
Tutti Frutti
--instrumental rock band Course of Evolution featuring all vocals by Anthony D'Amato

Message in a Bottle
--Another cover with Course of Evolution; Anthony D'Amato on all vocals.

Purple Rain
--Anthony covers the classic hit by Prince.

For more audio, check out Anthony D'Amato on MySpace!
---
[Visual]
Click the images to make them bigger, put cursor over images for information on them!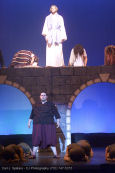 ...more photos coming soon to an anthonydamato.com near you...